Raven's Home has officially begun production!
Oh snap! Raven's Home will premiere on Friday July 21 following the world premiere of Descendants 2 on Disney Channel!
UPDATE 04/04/2017
Disney has officially picked up Raven's Home to series. Navia Robinson and Issac Brown have been cast as Raven's 11 year old twins Nia and Booker. Jason Maybaum has been cast as Levi, Chelsea's 9 year old son. Sky Katz has been cast as Nia's best friend Tess. The series will premiere in 2017.
Raven-Symoné has announced she will be relocating from
The View
in NYC to LA to begin filming a new spin-off of the hit Disney Channel comedy series
That's So Raven
.
Raven will reprise her role of Raven Baxter in the spin-off which she will also executive produce. In the new show, Raven will star as a divorced mother of two pre-teen children, one of whom has inherited her ability to catch glimpses of the future. The pilot was written by Scott Thomas and Jed Elinoff (Best Friend's Whenever)
"Raven's brilliant style of fearless comedy was a driving force for Disney Channel's success around the world. Her performance in That's So Raven is timeless," said Adam Bonnett, EVP Original Programming, Disney Channels Worldwide. "We now have our eyes on the future with her, and we're looking forward to telling more stories for a new generation with an adult Raven Baxter raising her young family.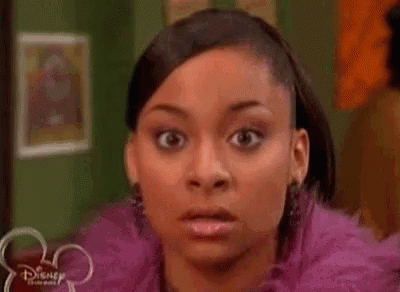 That's So Raven was one of the most popular Disney Channel sitcoms of all time. It was the network's first multi-camera show and was also the first Disney Channel series to air 4 seasons and reach the 100 episode milestone. It was a breakout hit for Disney Channel when it premiered in January 2003 and continued to be popular until it went off the air in 2007. Raven became the first African-American woman to have her name featured in the title of a sitcom.
New details regarding the spin-off:
Raven's (psychic) daughter will be called Nia and her (non-psychic) son is called Booker. Nia is about to start middle school and is described in the casting call as being "bold, confident and driven".
"she believes in helping people and doing what's right, even if it gets her in trouble".
Booker is described as being a "sweet, naive mama's boy who is no hurry to grow up"
The untitled pilot is currently in contention for a 2018 series on Disney Channel.
UPDATE: 14/11/16 - Anneliese Van Der Pol aka Chelsea has signed a contract to star in the spin-off! More details regarding the pilot episode have also been announced; the pilot episode will also show newly-divorced Chelsea and her son Levi moving in with Raven and her kids Nia and Booker!
In a statement Disney Channel said;
"The pairing of Raven-Symone and Anneliese is comedy gold. They each are skillful performers and there's a fantastic comedic chemistry between them. The two women are dear friends in real life too and are both thrilled to soon be working together again."