The undisputed queens of Disney Channel Raven Symone and Anneliese Van Der Pol make their return to the mouse house in That's So Raven spin-off series Raven's Home!
That's So Raven is the best show in Disney Channel's history. It's diverse and talented cast, fantastic writing, outrageous shenanigans and genuine humour made it a highlight in millions of homes, including mine, across the world (Wizards of Waverly Place can't relate) .
The show set many milestones for Disney Channel; it was the first DC sitcom to reach 100 episodes, the first multi-camera DC sitcom, the first DC show to have its own spin off (Cory in the House) and the season 3 episode "Country Cousins" was the first DC show to gain 10 million viewers during its broadcast. Despite all of the records set by the series, the show never had a traditional farewell episode. The final That's So Raven episode, which aired in November 2007, saw Raven trying to stop Cory smoking after finding cigarettes which actually belonged to his girlfriend Cindy (do you remember her? I wonder if she's coming back!) Therefore, That's So Raven continuing in the form of Raven's Home made sense to me, someone who is usually against reboots and revivals, because it made sense on paper. We don't know what Raven and Chelsea (and Eddie) got up to after the show ended (Raven went to fashion school as per Cory in the House) but now we have the opportunity to find out what these beloved characters have been up to for the last decade!
Raven's Home
takes place several years after
That's So Raven
and follows the lives of the now divorced BFFs Raven and Chelsea who are both living in a cramped apartment in Chicago with their children. Raven has a son named Booker and a daughter called Nia with her high school sweetheart Devon Carter whilst Chelsea has a son named Levi with her e-husband Garrett (who is in prison?!) In true neo-Hollywood style, the original concept of the show has been given a
Ghostbusters
style gender switch; Booker is the teen psychic who will get caught up in awkward situations, rather than Nia who would be a more obvious choice.
In the pilot episode Raven has a vision in which she sees Nia complaining about Booker getting all of their mom's attention (which is not entirely untrue!). In true Raven style, the vision leads to a bunch of shenanigans involving Raven trying to prove Nia wrong by showering her with attention! Meanwhile, Booker has his very first vision.
Seeing Raven have a vision for the first time in a decade snatched my invisible damn weave!
In an interesting twist, Raven's children and Levi are unaware of her psychic abilities whilst Booker also keeps his psychic vision a secret from his mother. Neither of them reveal their secrets by the end of the episode which could lead to a flurry of clashing visions showing different outcomes of the same situation!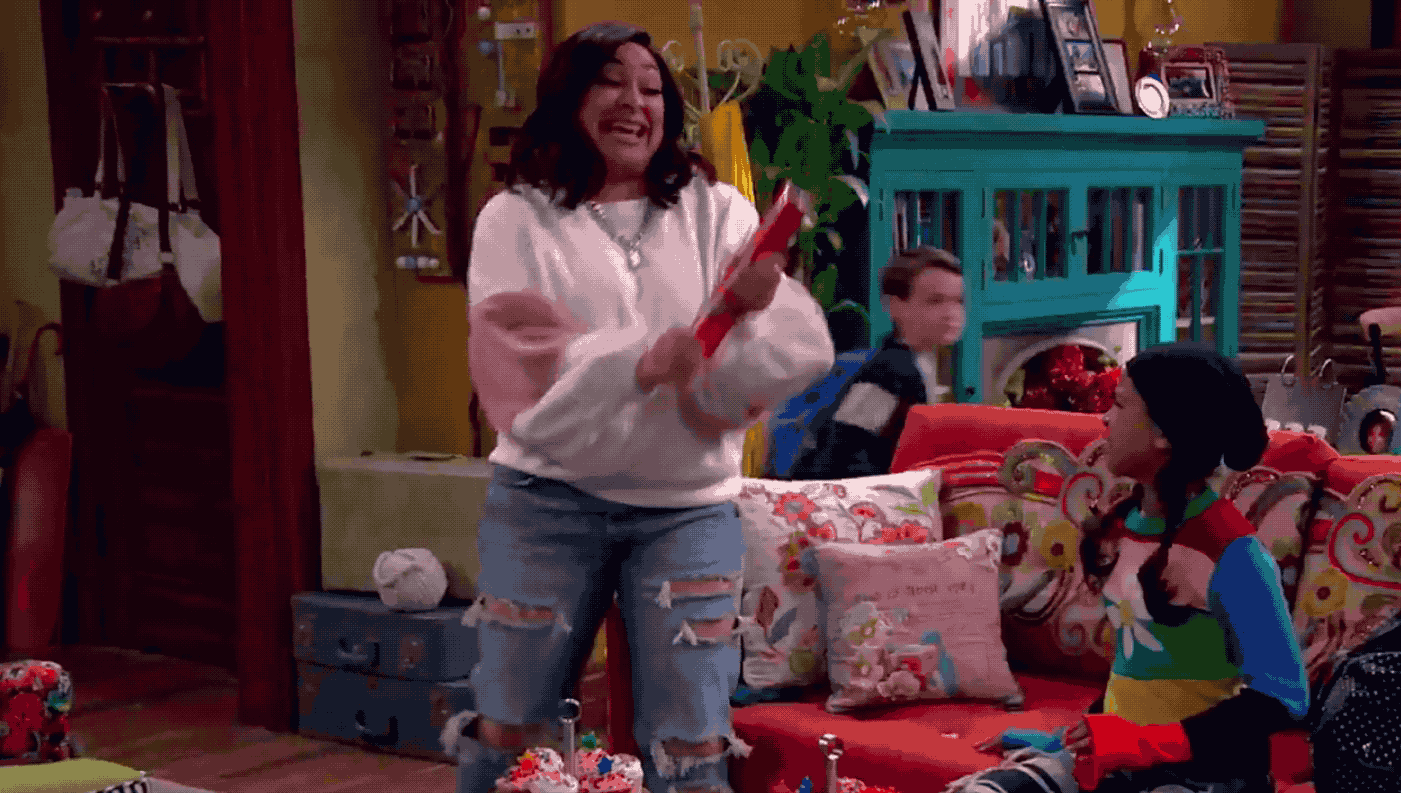 "Baxter's Back" is a solid episode filled with genuinely funny moments and physical comedy from Raven. Both Raven and Anneliese are able to slide back into their iconic roles with ease, which is made clear by the very first scene featuring the duo which hilariously describes their current less than ideal living situation! To ensure the future success of the show, producers, writers and Disney Channel execs must keep in mind that most people tuning into Raven's Home are watching to see the O.G.'s, not the kids (who aren't bad at all) and must find a balance between screen time for the parents and the kids. Good Luck Charlie, another Disney Channel sitcom, managed to maintain a good balance throughout its run, so it is possible!
There are so many unanswered questions as to what Raven and Chelsea have been doing up to this point!
- Why did Raven and Devon get divorced! Heck, how did they reunite and when did they get married?! The last time we saw Devon he moved away with his Dad!
- Let's hope Raven is working in the fashion industry, otherwise my own dreams and ambitions will be shattered!
- Are Cory and Victor still living in the White House?
- Will they even MENTION Eddie?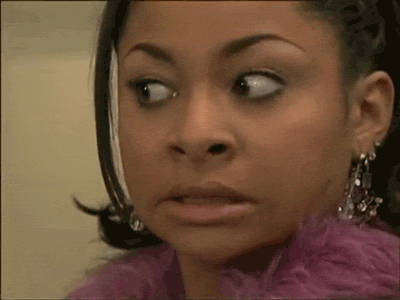 So far I have no major complaints about
Raven's Home
, other than the over-the-top acting on behalf of the child actors which is to be expected from Disney Channel at this point, and the annoying Tess character. Chelsea needs more scenes too! T
he new theme song is awful and needs to be replaced by the BOP that is the original ASAP!
Check out my favourite scene from "Baxter's Back". I. WAS. SHOOKETH.
UPDATE: Raven's Home premiered to 3.5 million viewers! It was the second highest broadcast on Cable after Descendant's 2.